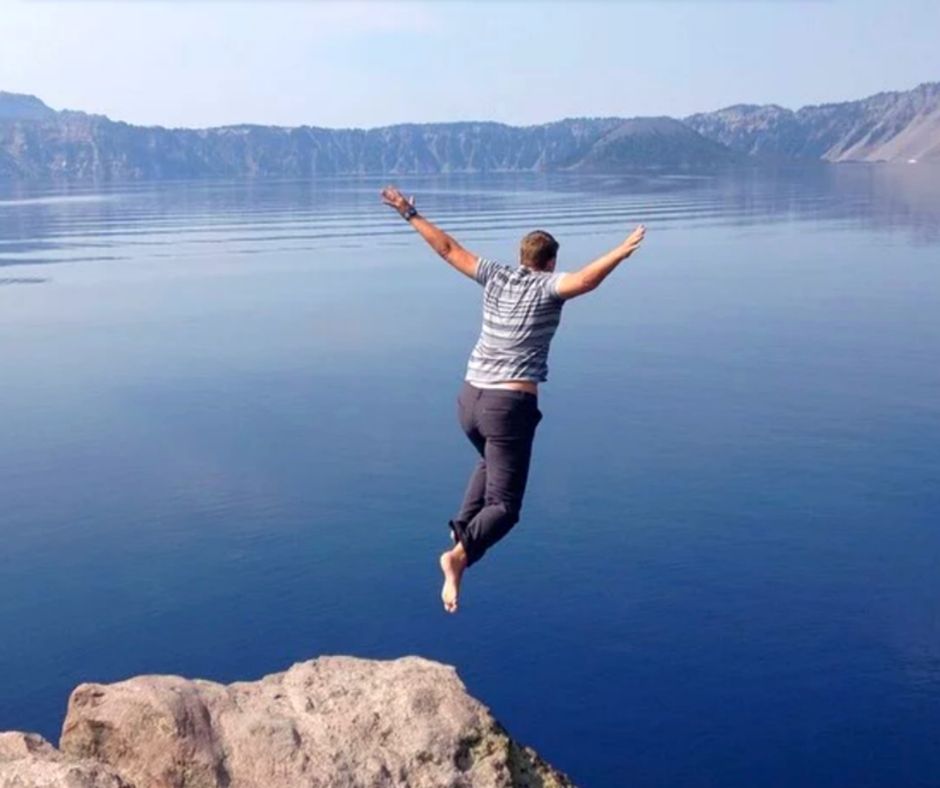 Oregon is famous for its beaches, forest, rivers, and waterfalls. Its outdoor adventures alone could fill your bucket list for years. But did you know that Oregon has more to offer than the typical hiking, biking, and kayaking adventures? The personality and depth of Oregonians lead to them creating some incredible experiences. Here you'll find nine of the most unique adventures to be had in the popular outdoor haven.
1. Ax Throwing
You read that right. There are multiple ax and knife throwing operators in Oregon. You can buy time in a "cube," your designated safe area to throw to your heart's desire
2. Cliff Diving into a Crater
Visiting Crater Lake National Park is a sacred and unique experience. Crater Lake is hailed by the indigenous as a spiritual place that warrants a clarity-driven pilgrimage as a solution to life's mysteries. Take that heaping dose of majesty with equal parts adrenaline via cliff diving, and you've found at a life-changing Crater Lake experience. After gawking at simply or meditating on the sapphire waters from above, take the one-mile trail down to the lake. To the right of the dock is an outcropping of rocks that lies just 35 feet above the lake. On a hot day, it's just begging you to dive into its crystal clear waters—but be aware, this refreshing water stays at a frigid 38-45 degrees year-round.
3. Hunting for Thunder Eggs
Just 11 miles north of Madras, is a rock-hunting spot that offers a unique and wild west kind of experience. At Richardson's Rock Ranch you'll receive a tutorial on how to dig and discover a bucket of thunder eggs. They'll also loan you the buckets and chisels in case you're not the type to keep these items on hand in your car. When you get back to the shop they'll cut them open for you so you can see the hidden beauty within. In addition to intact thunder eggs, you'll find plenty of Jasper and crystals.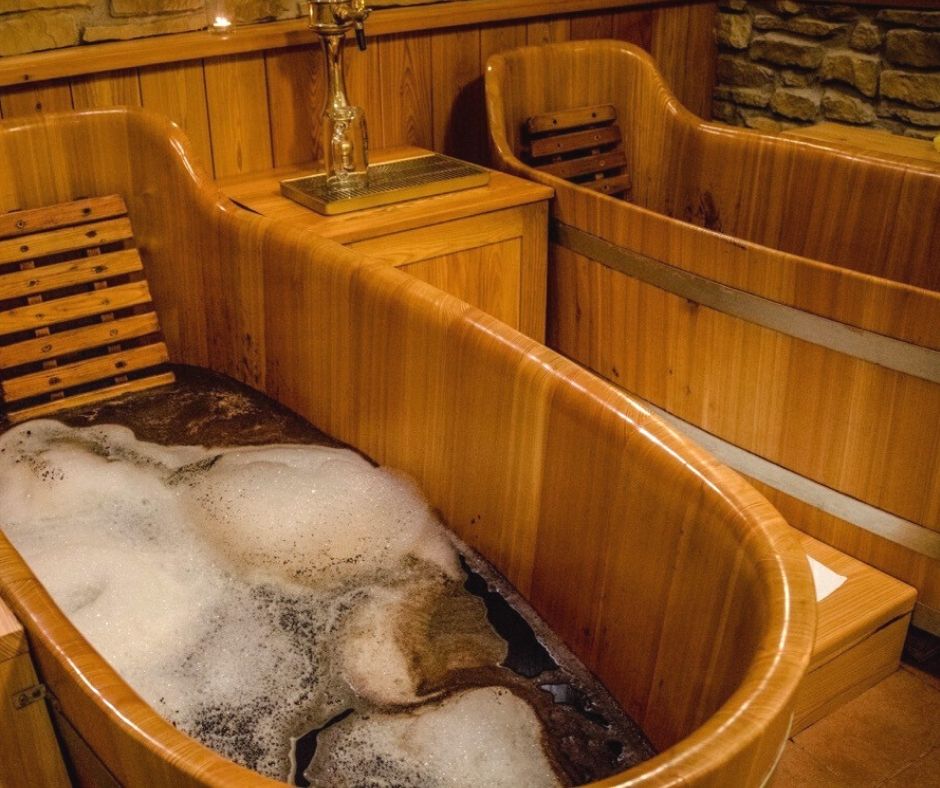 4. Beer Spa
Sometimes you just can't get enough craft beer. You've probably joked about setting up an IV of beer to get enough—well, now you can bath in it. In Sisters, Oregon, a visit to the Hop in the Spa will grant you a bath in a cedar tub filled with hoppy Deschutes Brewery beer. As you soak in your favorite hops, you can enjoy drinking a cold one (or three).
5. Treehouse Resort Adventure
There are few places in Oregon where you can literally "go out on a limb." At Out & About Treehouse Treesort in Southern Oregon, you will be graced by eighteen treehouses, a host of platforms (some of which reside almost 40+ feet high), a few child-size forts, seven suspension bridges, and five swings. In addition to all of the tree bliss, the 36-acre resort is home to horses, chickens, a swimming pool, and a 1+ mile zip line course!
6. Enchanted Forest Theme Park
Salem Oregon's Enchanted Forest is a theme park that inspires kids to open up their imagination. Its doors first opened in 1971 and today boasts over 20 acres of rides, entertainment, shopping, dining, and hands-on attractions.
7. Mobile Party Barge
Along the Cascade Scenic Byway in Central Oregon lies countless crystal clear lakes. Elk Lake, one of the idyllic lakes, is home to a resort that hosts everything from concerts to stand up paddleboard competitions. They also offer pontoon rentals and mobile party barge rentals. Take a day to have your own party barge. With a rental, they will tow the barge out to the desired location and you and your friends can enjoy the sun and the water on your own slice of party heaven.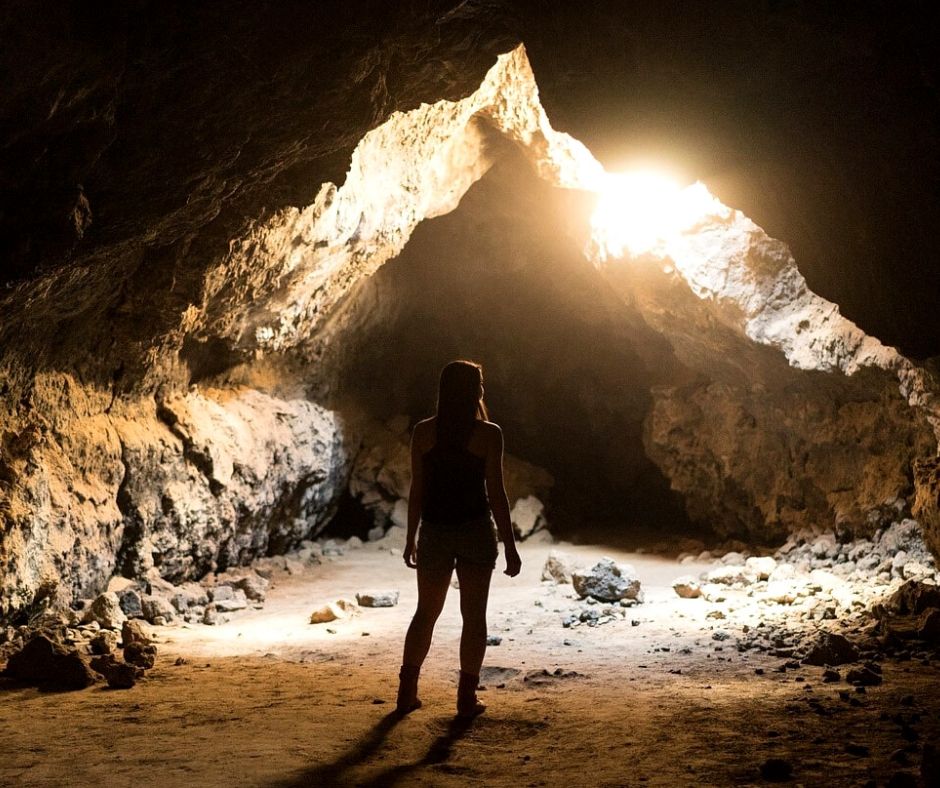 8. Lava Caves
Many people have been caving, but it's a special treat to explore a lava cave! Lava River Caves is part of the Newberry National Volcanic Monument, located on Highway 97 approximately 15 miles south of Bend. There is a mile-long lava tube just begging to be explored. The walk is not technical, but due to uneven surfaces and stairways, you need to be sure-footed. Don't forget to bring a jacket! The average temperature in the cave is 42 degrees, even on the hottest days.
9. Midnight Snowshoe Tour Complete with a Bonfire, Igloo, and Cocktails
Have you ever gone snowshoeing at night during a full moon? Winter is rapidly approaching, and Wanderlust Tours in Bend, Oregon is ready to show you a great time. Not only do you enjoy a night hike with moon-lit snow, but they also build a bonfire and an igloo for you to get warm and enjoy a few drinks. Then you'll be able to finally say, remember that time we had that old-fashioned in an igloo and watched the full moon?