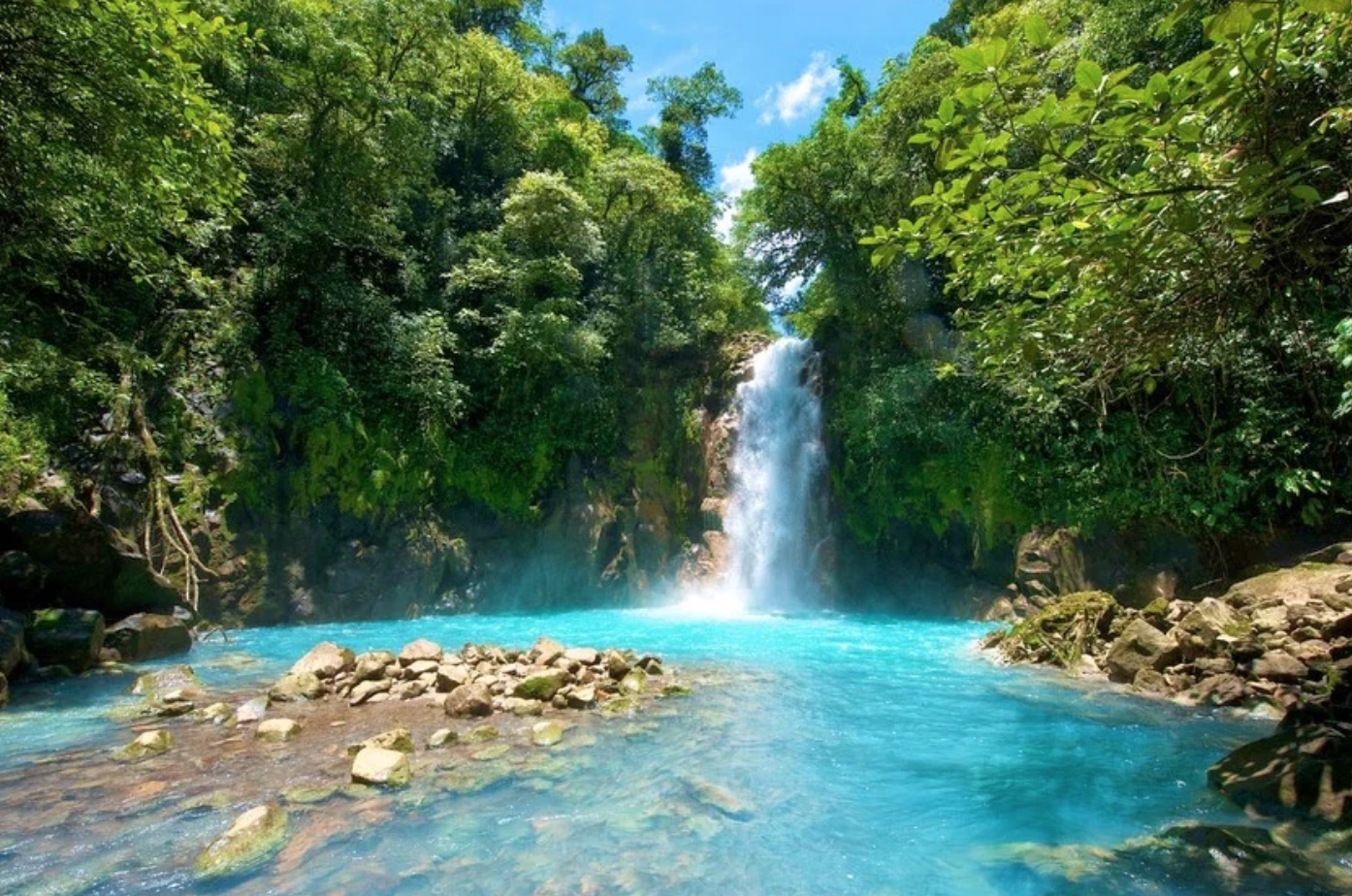 Deep inside Costa Rica's Tenorio Volcano National Park awaits a surreal experience. One that resembles a scene from a Disney movie more than real life.
Just locating Río Celeste is an adventure. You can hire a guide from La Fortuna. There are access points from the east and the west, however Google Maps doesn't display the dirt roads needed to access the park. Surprisingly, our ancient friend, Mapquest does the trick.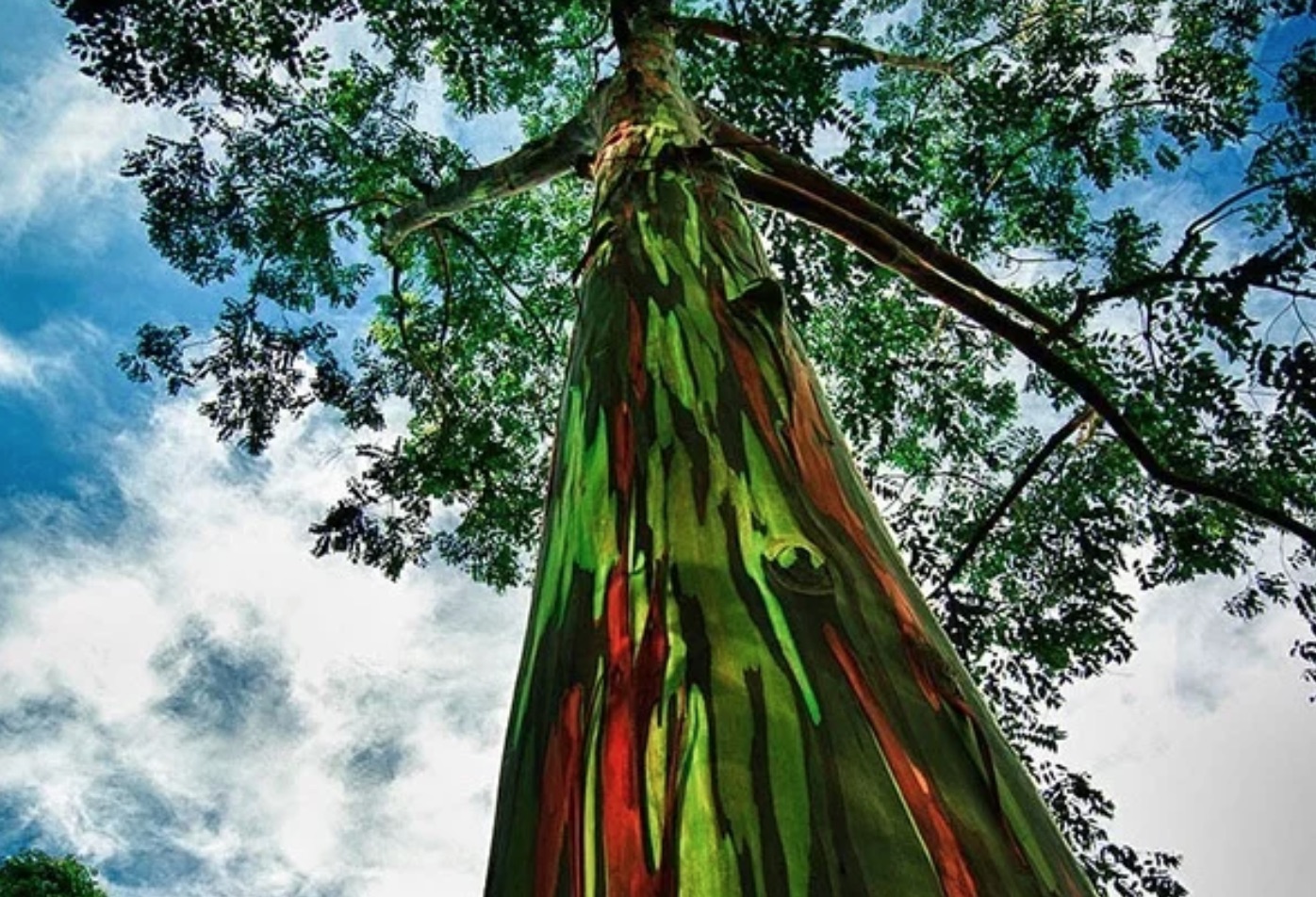 The closer you get to the protected park the more magical it becomes. A few miles out I saw a tree with hundreds of straw looking bags hanging from an enormous rainbow eucalyptus (above). The tree looked like children had drawn up and down the trunk with crayons with every color in the box. Then, I noticed gorgeous oropendolas (a bird with a bright yellow tail and feet that sing an extraordinary song) zooming in and out of the stork-like bags. They darted in and out of their incredibly crafted nests with perfect precision.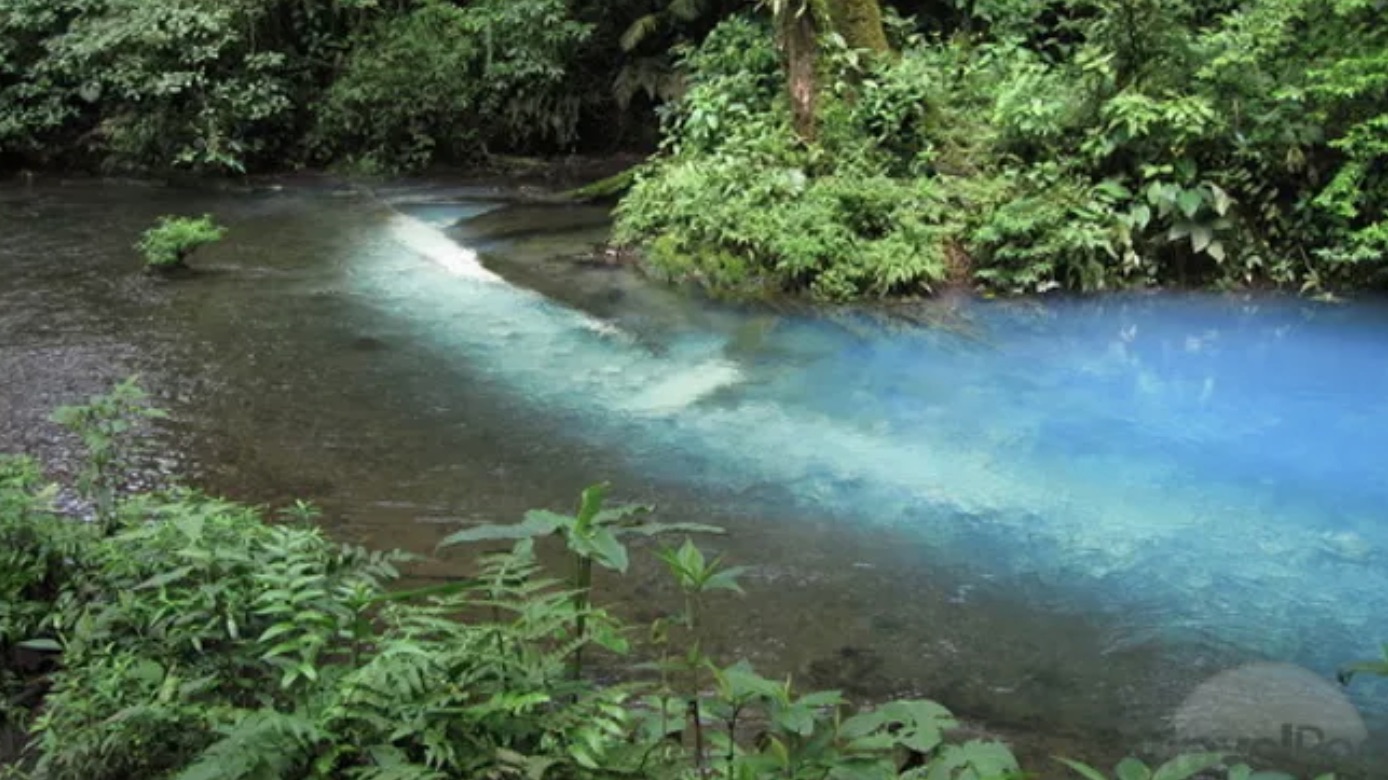 Along the hike you'll witness a clear line in the water where the color shifted from a natural spring-fed, rock bottom river to a glow in the dark, how is that color real, neon blue. The color is created when the sulphur mineral emitted from the volcanic rock mixes with calcium carbonate. A chemical reaction occurs which creates this glowstick-like river. Or aliens... :) If the rain is heavy enough, it dilutes the minerals, and thus the reaction, transforming the color back to crystal clear water.
Further down the mud walk you can observe a small eddy filled with boiling water alongside the otherwise, cool river. There's piping hot sulfuric gases that create nature's very own hot tub. Seeing boiling water along the side of a florescent river overwhelms the senses. The message your eyes send to your brain, "Are you freaking seeing this???!!!"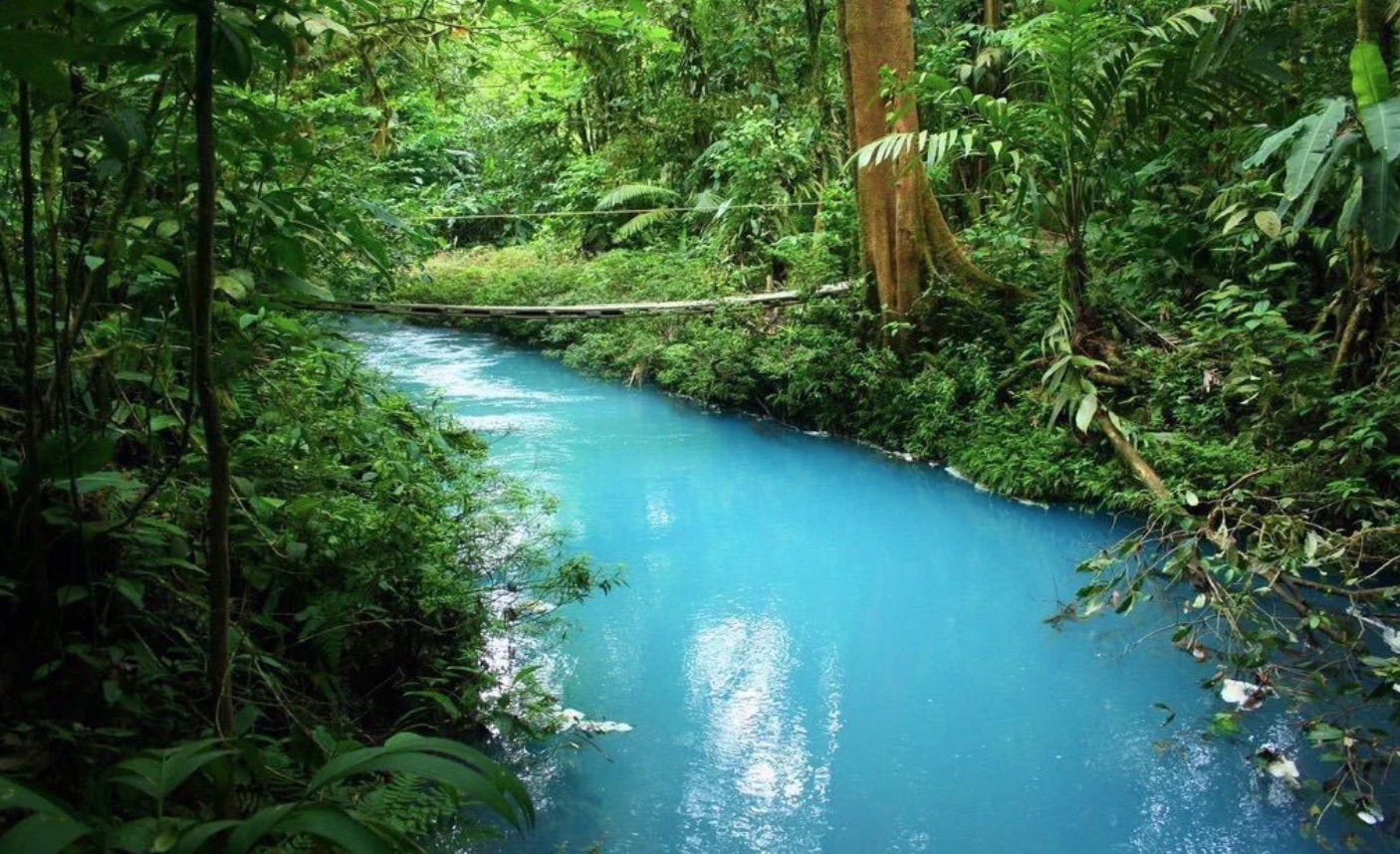 If you are ever in Costa Rica, this National Park is a must see. Best yet, it's not part of the main tourist circuit yet, but that will change as more people discover the magic within. I'd recommend taking a guided tour from Arenal, that way you don't have to stress out about finding the park, managing the turns in the hike, and you'll have a naturalist who can share insights about this fantasy land.