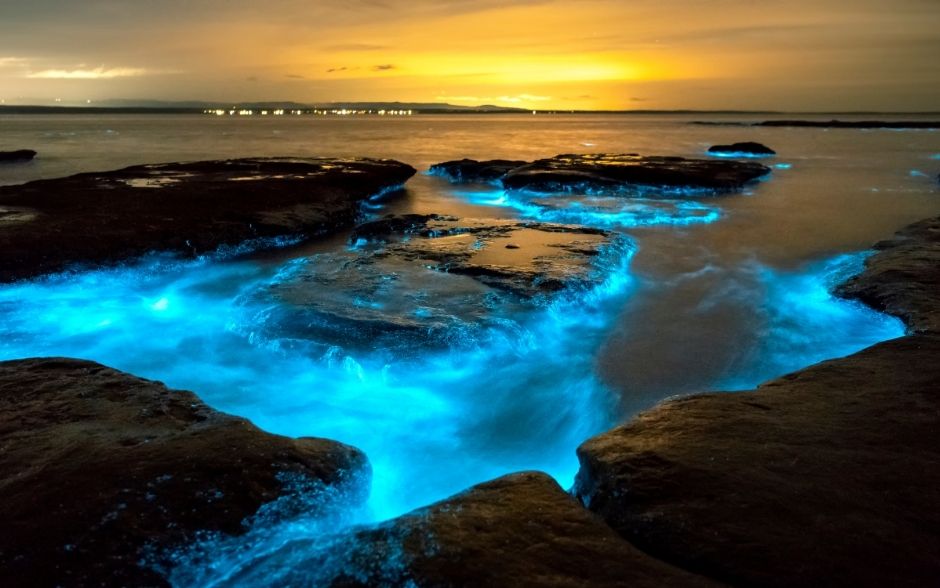 Along the Central Pacific Ocean in Jaco, Costa Rica awaits a widely unknown magical experience. Costa Rica (check their COVID open status here) boasts hundreds of nature, adventure, and outdoor-based guided experiential tours. During the two years I lived there I was fortunate enough to experience many of them, but none as magical as the night kayak tour offered by Kayak Jaco.
When Neil briefed me about what was included in the tour I told him he had me at cheese and wine. I'm a self-proclaimed cheese nut and in Costa Rica it's much harder to get a good fix. Looking back on the tour, the cheese and crackers were just icing on the cake.
We shoved off just forty minutes prior to sunset on a picture-perfect flat-water beach. Instead of the usual kayaks, this tour utilized a large outrigger canoe. Neil explained that, "It's really hard to keep track of individual kayaks after nightfall and assure everyone's safety." During the tour, we learned basic paddling techniques in order to navigate the outrigger into the darkness. After a leisurely twenty minute paddle we landed in a small cove. The guides immediately went to work, setting up a bonfire, ceviche course, wine, cheese, crackers, and eventually s'mores after the fire was ablaze.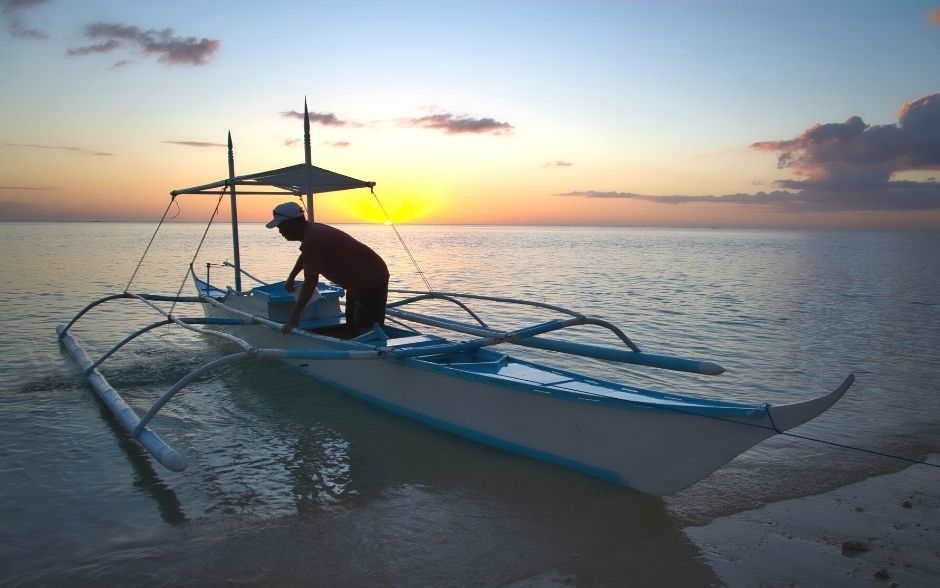 One guide walked us to the tide pools to show us a variety of fossils ingrained into the reef. I settled into one of the beach chairs was set up for our enjoyment and ceviche was delivered to me! For the rest of the evening I was doted on, "More wine? More cheese? More crackers?" The sunset was spectacular and it was clear that each paddler was present and excited to share this incredible moment. It's a special thing when you can see overwhelming excitement in complete stranger's eyes that screams, "Can you freaking believe that we are doing this?" Just when I thought it could get any cooler we pushed off to paddle back amongst the black of the night and the magical display of nature's chemistry.
Each paddlers was given a glow-in-the dark headband for the paddle back. It was a great touch. Every time I glanced up towards my fellow paddlers I saw glowing heads. What a smart way to keep a head count without killing our night vision! We paddled in the still of night. While this is a sacred thing in-and-of itself, we were graced with something much more magical. Bioluminescence is a naturally occurring chemical reaction that produces a glow that looks like nothing short of science fiction.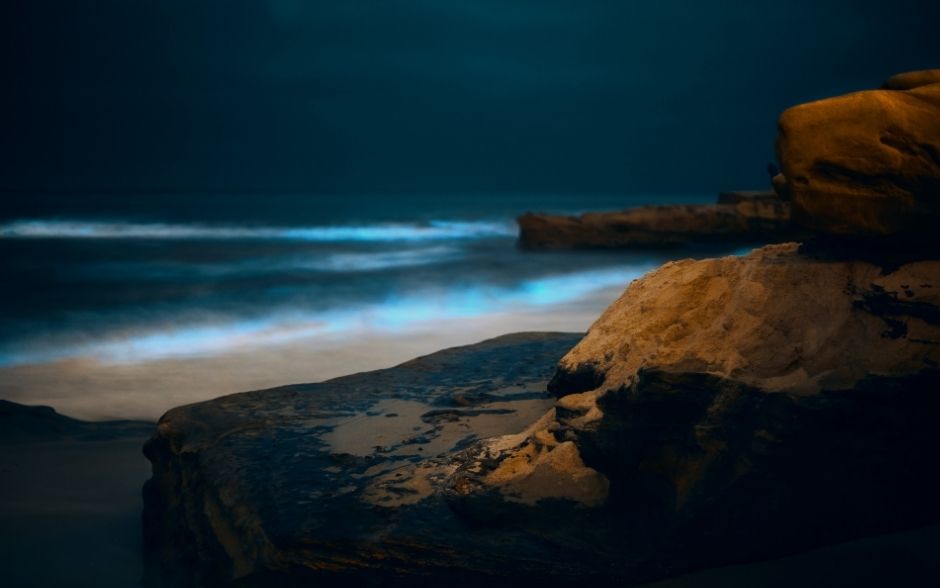 If you've seen a firefly light up on a warm summer evening then you've seen bioluminescence. They produce a light through a chemical reaction in their stomach that creates light. They are not the only magical light producing critters. Many marine organisms can create light. The simplified explanation if this magic is that some marine animals/plankton have a molecule called luciferin which produces light when it reacts with oxygen.
As our paddles glided through the water a chemical reaction occurred which creates a blue light under the water. An amazing end to a truly magical night.