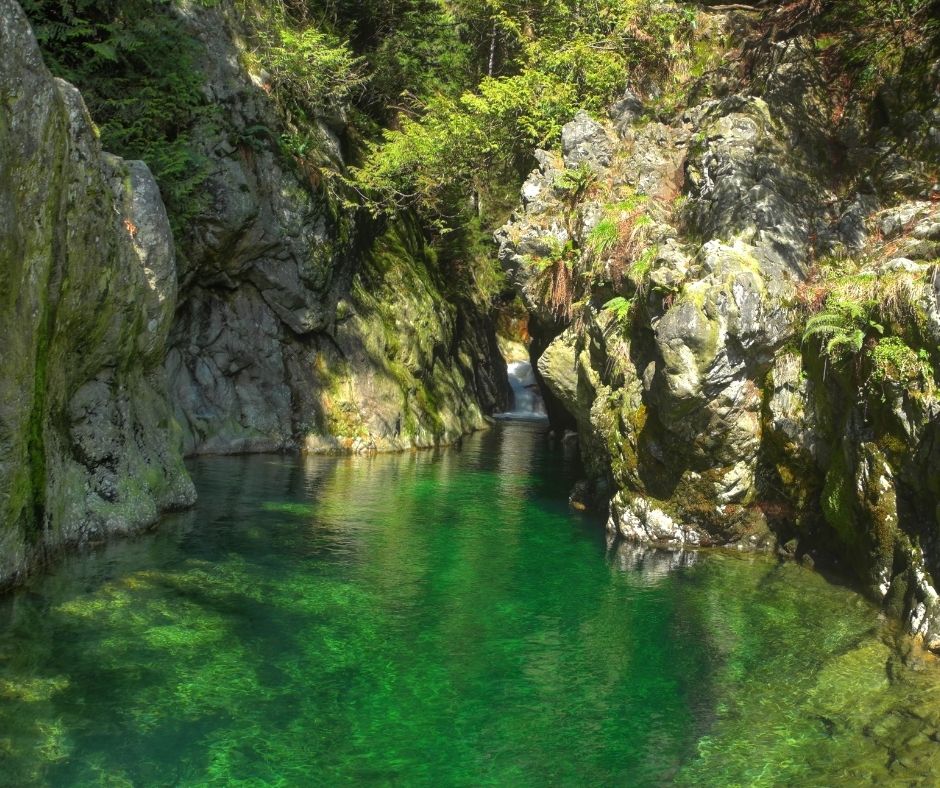 A recent trip to Vancouver, Canada reviled a new Eden to me. One that is not only worth sharing, but has earned obsession-status. Lynn Canyon (click for video) sounds average enough. It's not nearly as popular as the nearby Capilano Suspension Bridge attraction. In fact, Capilano made my shortlist of activities after little research. Thankfully, I make it a habit to ask locals what their favorite recreational activities are in the area. One kind bartender told me about Lynn Canyon. After visiting this magical park I've compiled five reasons why you should put Lynn Canyon on your short list too.
1. THE KING OF GREENS — A VIBRANCE UNMATCHED
If you are the type of person who does a happy dance inside (and maybe outside as well) when you see mossy-clad trees, ferns, and a flood of green brilliance and textures then wait until you see Lynn Canyon. The vibrancy of life it exudes and is home to is unmatched. There are countless varieties of moss, ferns, cedars, redwoods, and numerous other evergreens (any boy are they green).
2. WATERFALLS AND FREAKISHLY CLEAR WATER
What kind of hiking are you into? If you said, "I like to hike near water or in a forest, or in a forest along a river, or to waterfalls." then yes, you will love this hike. Guess what? It has it all! There is a crystal clear river with an unreal emerald/blue color sure to confuse your senses. This river dances around rocks and plunges down a variety of waterfalls. There have been people who cliff dive into the depths of these rivers. Sadly there are cliff diving deaths reports each year, so please be careful.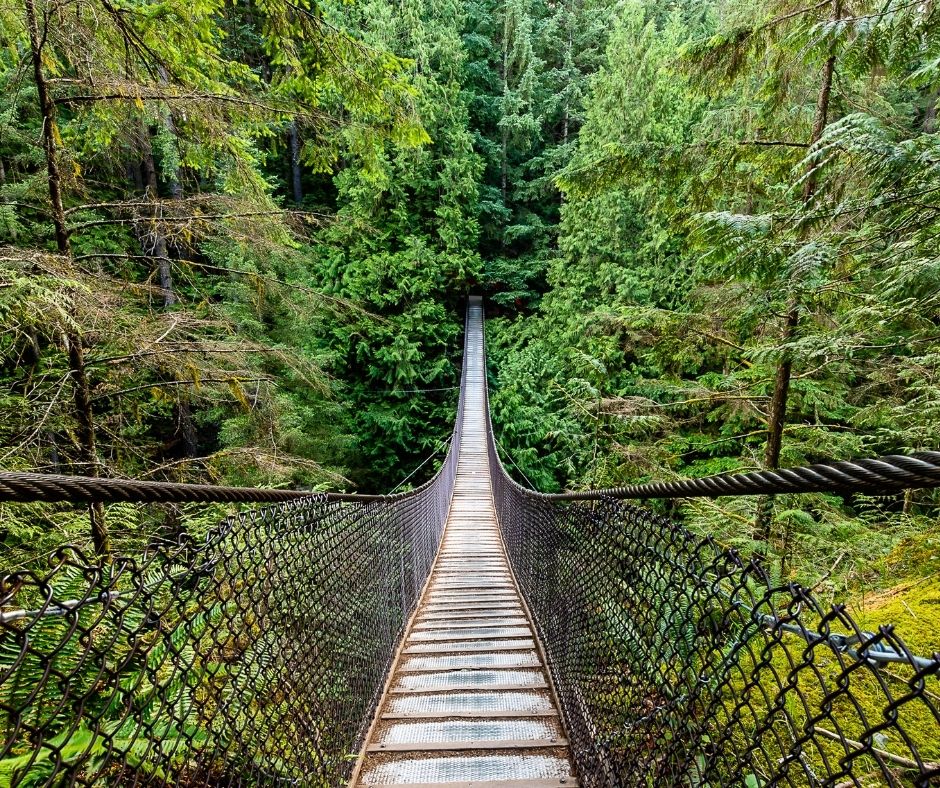 3. SUSPENSION BRIDGES
Are you into dangling high over the trees on something that feels akin to a rubber band? Got ya' covered here too! The suspension bridge soars high above a waterfall and a rushing indigo blue river.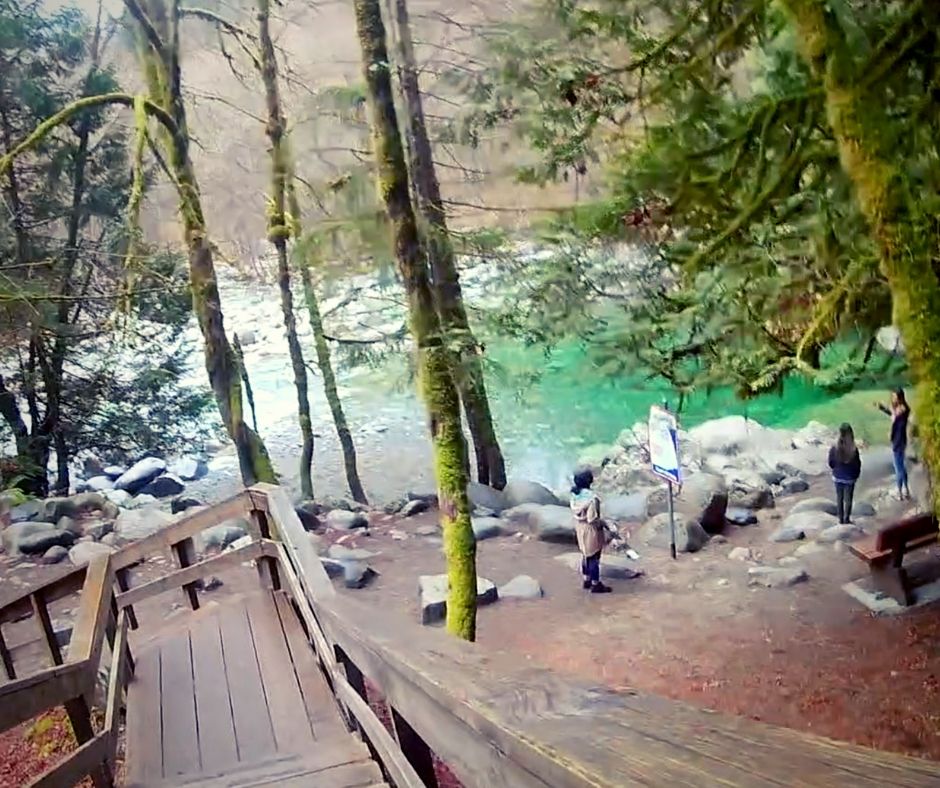 4. PLATFORMS THAT OFFER A MUD-FREE EXPERIENCE
There are areas of the canyon that are perpetually wet, so the parks department built a gorgeous wooden boardwalk, as needed, throughout the canyon. Which also offers a better experience for those with walkers or strollers (there are stairs so those in wheelchairs be advised). That being said, there are still numerous places to enjoy walking on the trail, around roots, over large boulders, and up to the river.
5. IT'S FREE, EVEN PARKING!
Capilano Suspension Bridge charges $46.95 USD! Even so, the park is packed. It's harder to enjoy the green brilliance in Vancouver's forests when you're packed in shoulder to shoulder. Entrance to Lynn Canyon is not only free, even the parking is free! While it's not overcrowded, I'd still advice to arrive early so you can have the place to yourself. Oh, and it's dog-friendly!
The overall vibe is much more casual and down to earth. Sure, the Capilano bridges are longer but size isn't everything. If you have a waterproof camera, like a GoPro, be sure to pack it. It is incredibly fun to take footage below the transparent water's surface.