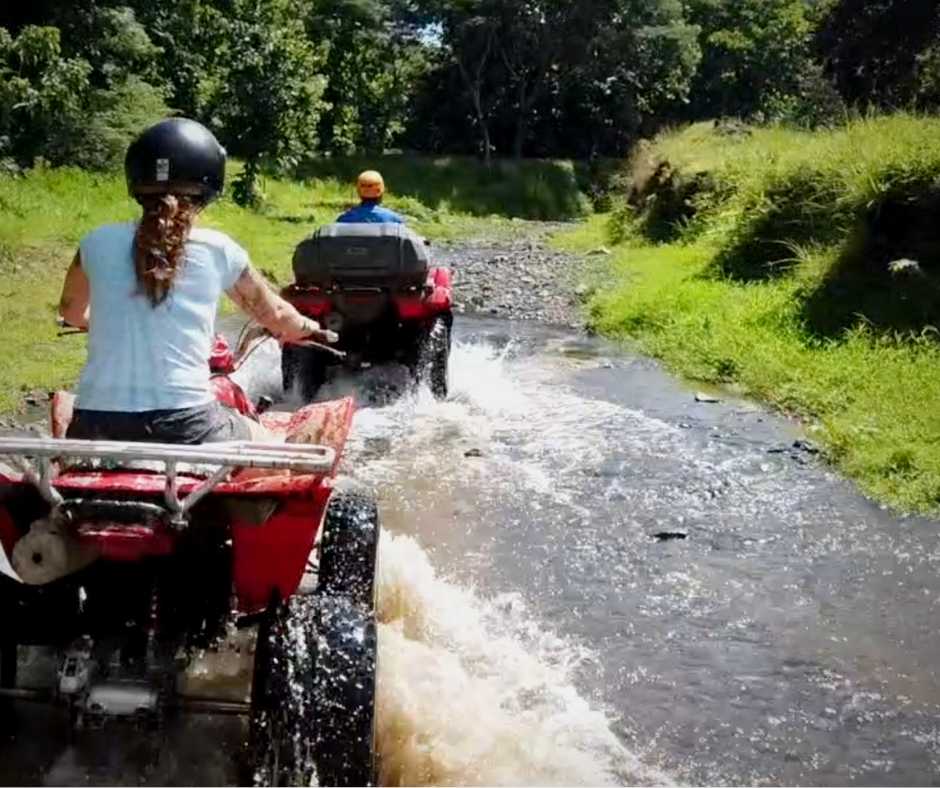 Costa Rica is a fantastic place to flex your adventure muscles. Around every corner are ziplines, tarzan swings, cliff diving, waterfall chasing, canyoneering, ATV excursions, jungle treks, and nature encounters. Plus, most adventures are kid-friendly, so just because you decided to breed, doesn't mean you lost your chances at adventure. The other nice thing is you can find every level of adrenaline, including a relaxing float down the river soaking in the sun, searching for monkeys and other exotic critters. Below are some of the best adventures and unique experiences that Costa Rica has to offer in no particular order. Click the Link below to watch the adventure trailer.
This was definitely my favorite ATV Adventure in Costa Rica. The tour started in the adventure center, where we were given safety instructions then we were off to drive a few laps on a specially designed practice track. Afterwards, we zipped into amazing jungle trails and rivers with expansive views of the jungle butting up with the Pacific Ocean. The more mud, the mo' better.
We took a quick break to swim in a natural waterfall pool and have some water. Our guide also knew where a hidden cacao plant was so we got to sample the fruity flesh that encases the cacao seeds (the derivation of chocolate).
The tour Includes: 2 hours ATV tour, bilingual guides, Insurance, safety equipment, water, breathtaking views of the Pacific Ocean and Honda Foutrax 420cc and Kymco 300cc vehicles are used on the tour.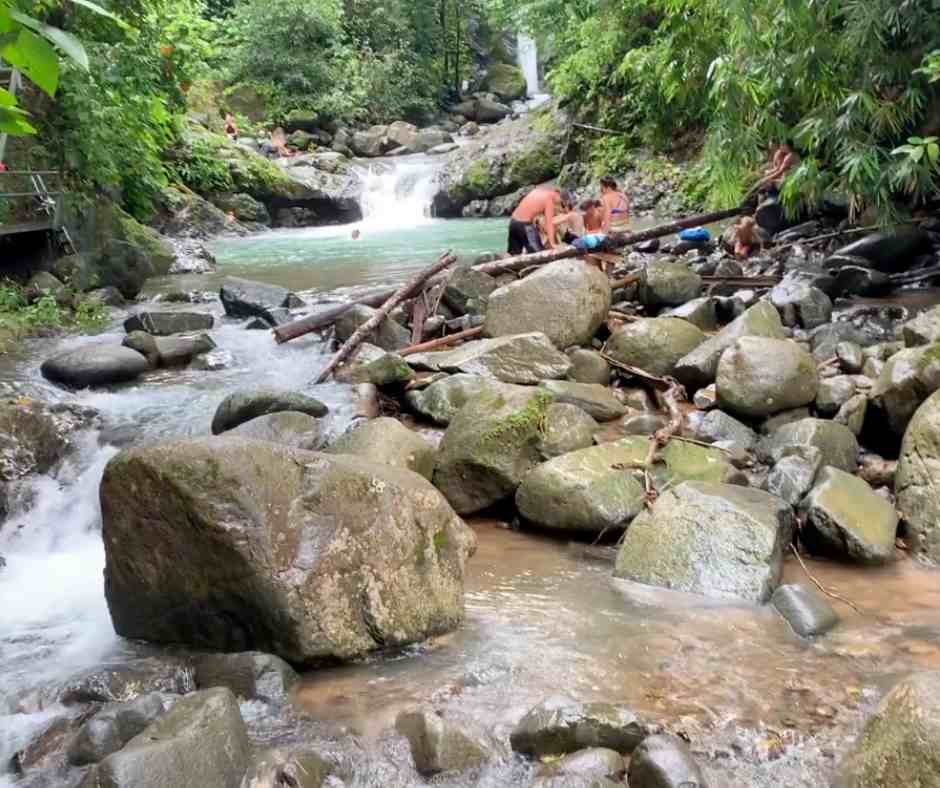 If you are lucky enough to venture south of Manuel Antonio in Costa Rica make sure and head down to Uvita. This waterfall offers cliff diving, swimming, sliding down the falls like a 35-foot slide, and plenty of epic picnic opportunities. It's great for kids, teenagers, and adults! The waterfall is closed on Saturdays and Mondays and is otherwise open at 8 am - 5 pm. There is an entry fee, last we heard it was 1500 colones ~ $3USD.
Access: This adventure was recently renovated to include access friendly viewpoints of the falls! There is a flat hard-pack trail that transitions to flat metal bridgework that is very wheel-friendly. The ramp takes you to the river where you can see the waterfall off about 50 feet. To get closer requires climbing some stairs.
This all-day guided tour begins with a pick-up from your hotel in Jaco, Costa Rica. You'll be shuttled to 4 very different waterfalls where you have the option to climb, cliff-dive, or sit-back and watch the other crazies. :) Lunch is included and be advised that this tour has a good deal of time in the van. It's about 2 hours each way, however, you get to see more of the country this way and I do believe it's worth the journey, but be prepared to be ready for a nap by the end.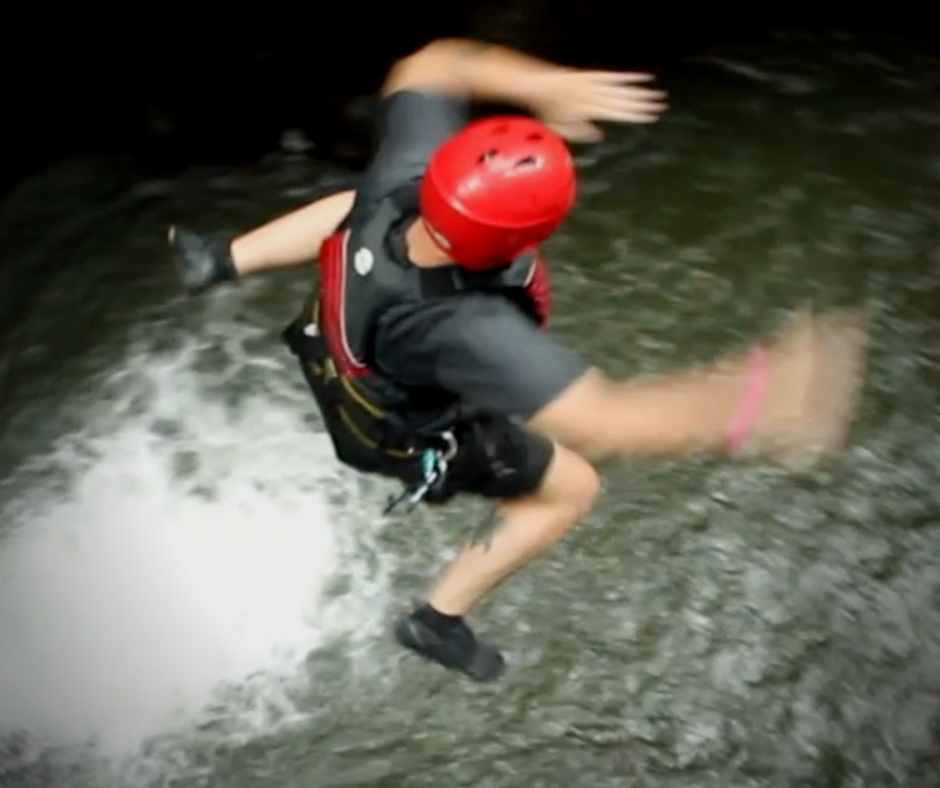 This adventure had everything! Cliff dives ranging from 5-35 feet, 150-foot waterfall rappel, climbs, jungle hiking, waterfall slides and more! If you only have time for one guided adventure and want to maximize your adrenaline and unique experiences while enjoying all that Costa Rica's jungle has to offer, this is the tour for you.